Malcolm Russell is well-loved for his unbridled creativity and his vivid, unexpected performances. His conversational style and welcoming demeanour put human connection above any notion of showing off.
Led by curiosity, Malcolm has spent his life in search of the fascinating, the quirky and unusual, the playfulness that lies at the root of so much of what we do. He uses sleight of hand magic, mind-reading and mentalism to entertain people of all ages and cultures, crossing language barriers and social differences.
He knows the satisfaction of a tale well-told, the hilarity of a well-timed and unexpected joke, the thrill of amazement and the shiver of delight you get when the rug is pulled from under you.
A consummate 'mingler', he can be the spark that ignites a party, the glue that bonds your guests together. By the end, it's as if you've made new friends, both with Malcolm and with your fellow audience members, leaving with memories for a lifetime.
Based near Calgary, Canada, magician Malcolm Russell travels widely around Alberta to large and small towns and cities, but also across British Columbia, Saskatchewan and further afield. Conventions and weddings in Canmore, Banff, Lake Louise and Jasper are popular destinations, and his online/virtual magic shows over Zoom can be enjoyed by anyone anywhere in the world!
 "He has the most important things – personality, originality and timing"
– M. Nishizaka, event producer, Japan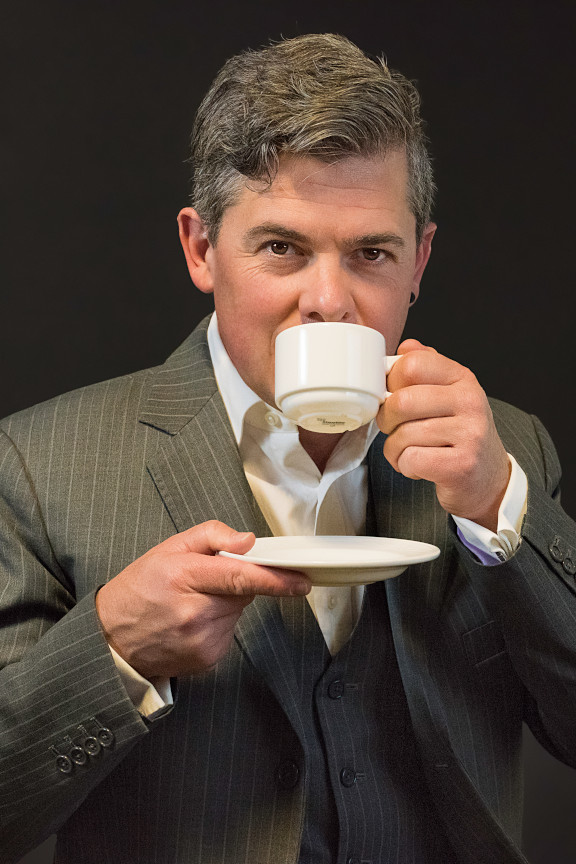 Ideal for mix-and-mingle events such as private parties, weddings, cocktail hours, trade shows and corporate hospitality events, close-up 'strolling' magic sees your guests entertained up close for a few minutes from only inches away, interactively and with the magic often happening in their hands!
Stand-up/Stage Magic Shows
Whether on stage in front of hundreds or in a private room in front of a handful of people, Malcolm Russell's stand-up shows blend sleight-of-hand magic, mind-reading and mentalism, humour and the kind of audience interaction that makes everyone glad to participate.
His shows are most commonly either 40 or 60 minutes long but can be tailored longer and shorter depending on your needs.
Virtual Online Shows also available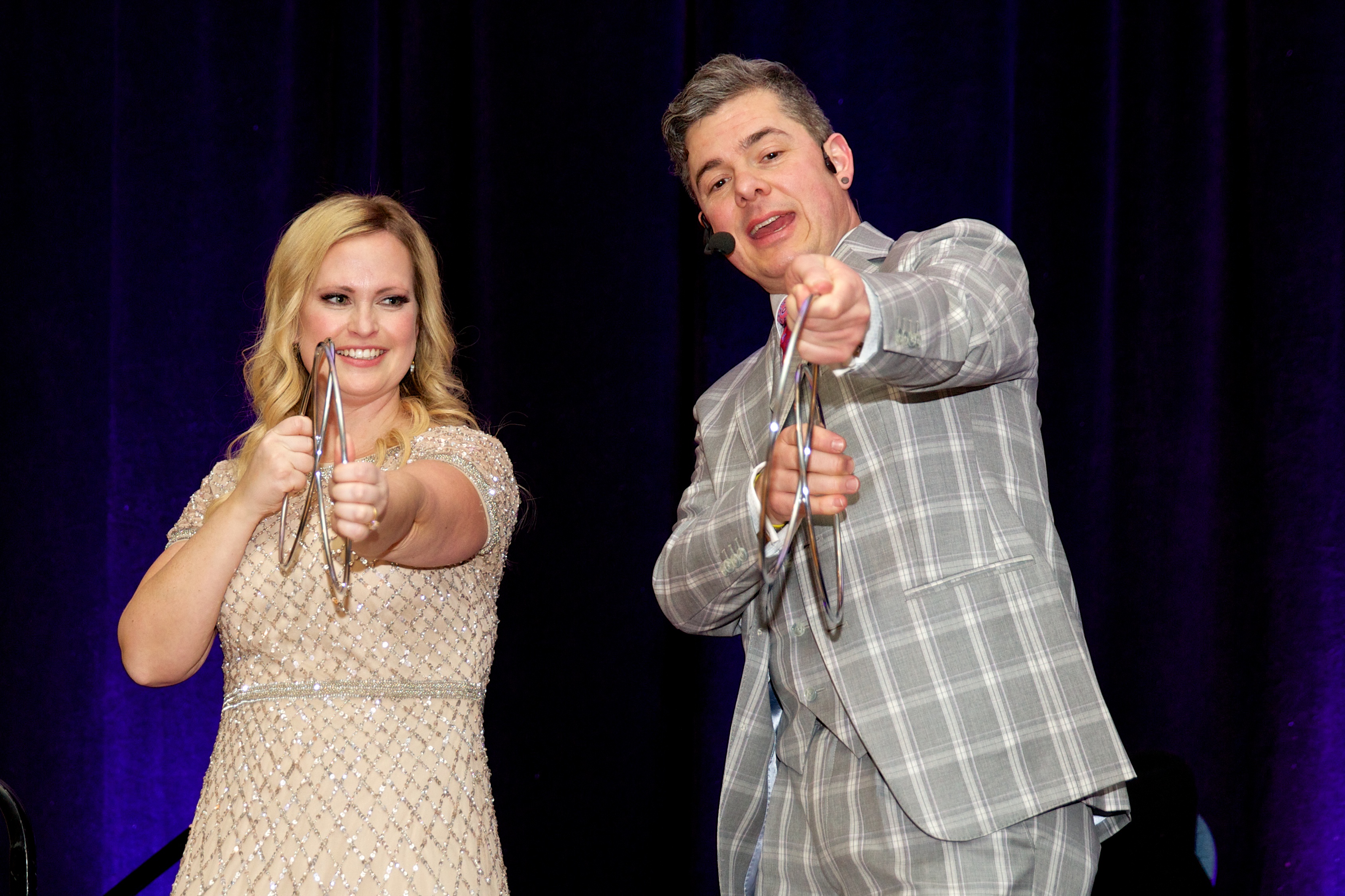 How much do you charge?
The fee depends on a number of variables including the type of magic (close-up or stage), the size of the event, the length of performance you would like, whether travel and accommodation are involved and so on.
The easiest thing to do is tell me about your event and I'll send you a no-obligation quote with some different options!
Do you perform for children?
These days most of my work is with corporate and private adult events, but yes, I have some pretty smashing family-oriented shows!
I have years of experience with school shows, amusement park stage shows, street performances and restaurant magic so I'm perfectly comfortable with any mixture of guests.
If you're looking for daycare or kindergarten entertainment, that's not really my bag but I'm happy to put you in touch with some other entertainers who would be superb for you!
Do you have insurance?
Yes! I carry $5 million CAD in public liability insurance.
Do you travel?
Yes! These days most of my live in-person performances tend to be near Calgary, Banff/Canmore/Lake Louise, Edmonton, Red Deer, Lethbridge and other places around Alberta, but I also regularly perform in B.C., Saskatchewan, further afield in Canada, plus Scotland, England and elsewhere.
Do you do shows for as few as 10 people? Or as many as 500?
Yes! From intimate house parties to large stage shows for conventions, I have a show for any size. Wherever your imagination takes you – weddings, anniversary and retirement parties, family reunions, conferences and conventions, university orientation events, charity fundraiser dinners, mix-and-mingle cocktail parties, community celebrations, rodeos, funerals (yes), any cause for celebration or gathering, whether corporate or private.
Not sure? Email or call me for a quick chat!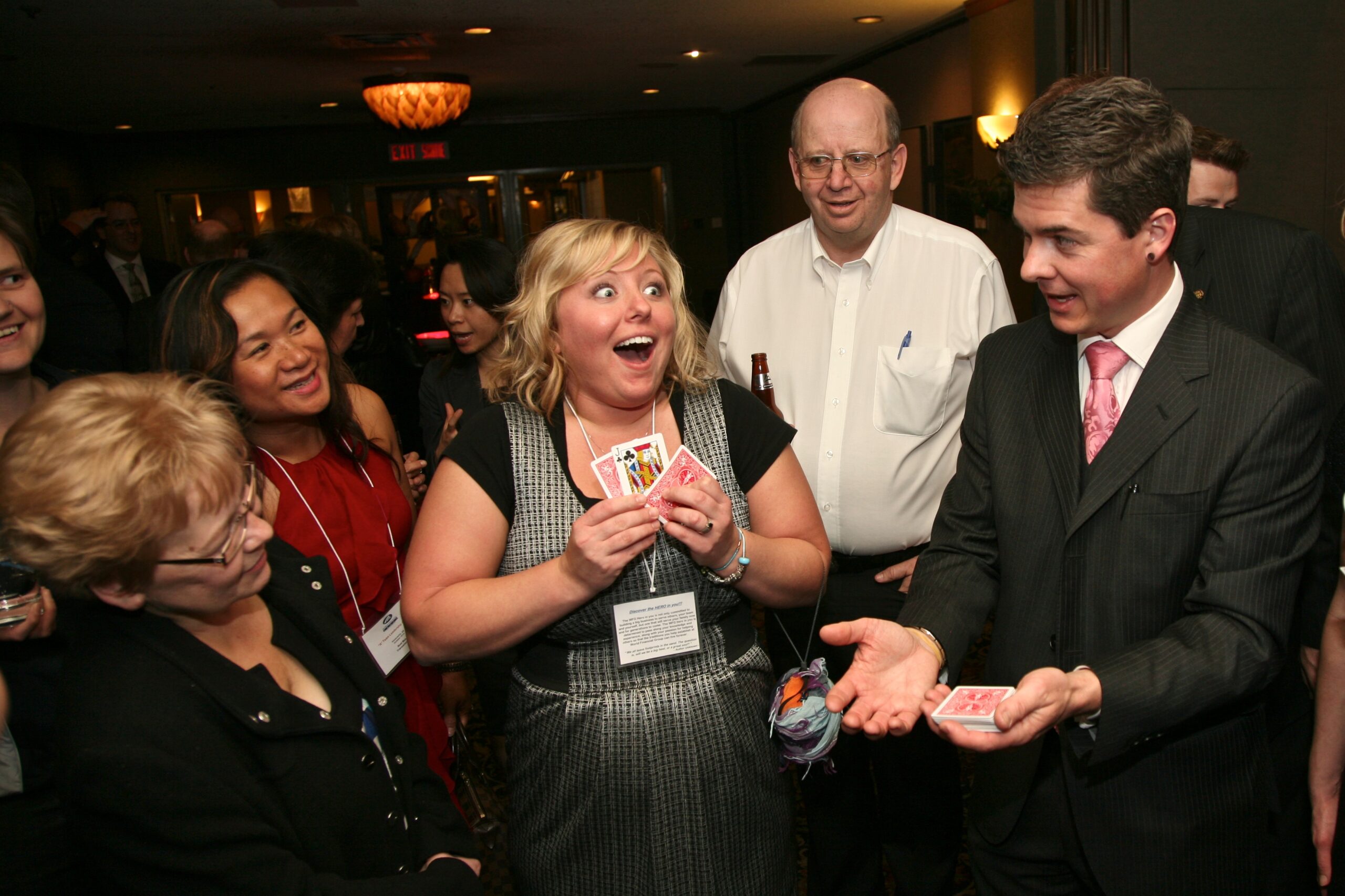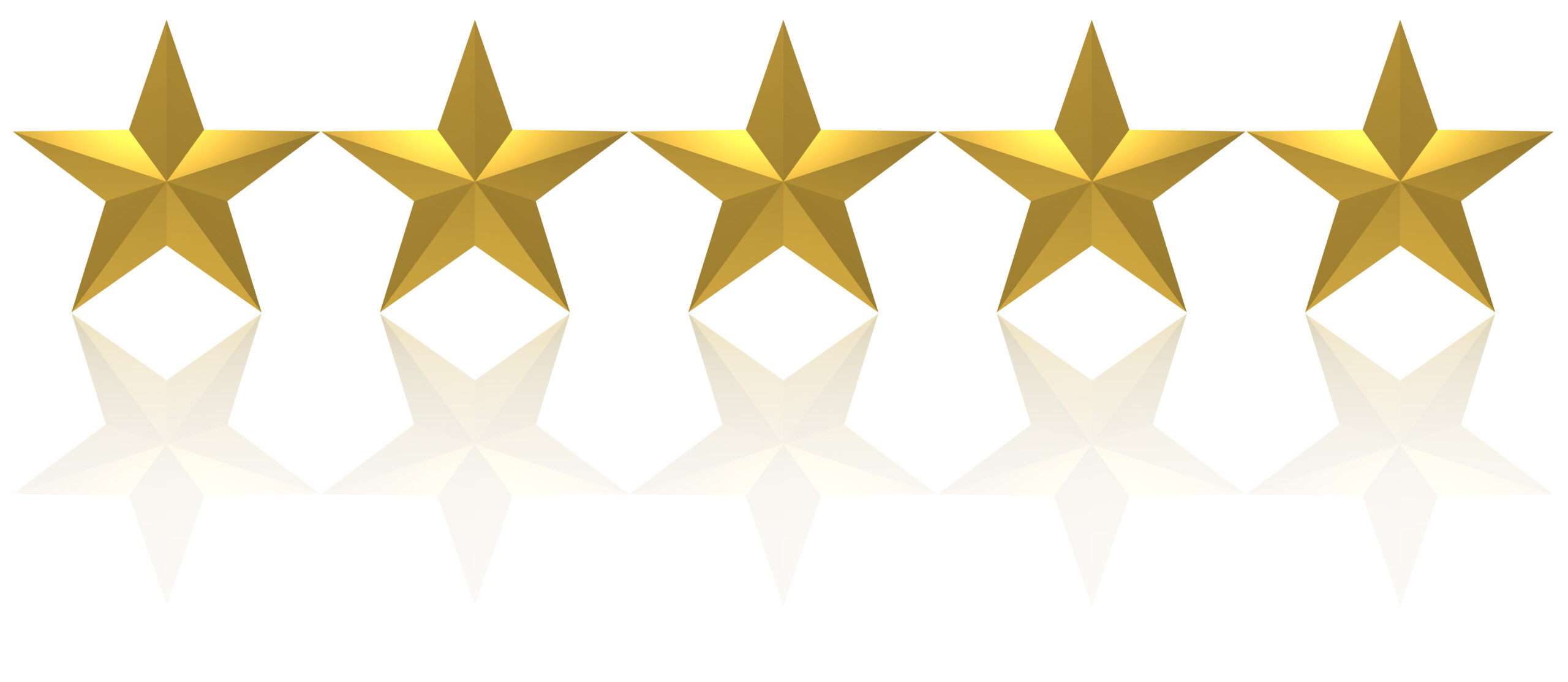 5-star reviews from these delighted clients
FACEBOOK
META
REDDIT
INSTAGRAM
PINTEREST
CONTIGO
APPLE
SNAPCHAT
INSTAGRAM
NETFLIX
ADOBE
SHOPIFY
DELOITTE
CAPITAL ONE
LULULEMON
PORSCHE
ASTON MARTIN
FERRARI
JOHNSON & JOHNSON
AUDI
JP MORGAN
ZOOM
AMAZON
ETSY
CROWDSTRIKE
TELUS
THE DODO
WHATSAPP
MICROSOFT
YELP
TARGET
SURVEYMONKEY
CAPITAL ONE
TELUS
WAYFAIR
Top notch talent. For someone who doesn't have a great attention span I was captivated and in awe for the full hour. Highly recommended professional entertainment for wide variety of audiences. A magician who is dapper, clever and storyteller does exist! Experience the show for yourself!
Malcolm is AHHHHmazing! I hired him for my team Christmas Party and I had so many people coming up to me after thanking me and telling me how amazed they were! He's not your "average" magician that's for sure! Had a room full of adults with their jaws dropped! Thank you so much Malcolm!
Malcolm Russell is quintessentially professional. His performance is witty, gentle, engaging, and fun. The magic is fantastic and the show is pure entertainment. A great evening of Magic!
We hired Malcolm as an entertainer for our corporate Client Appreciation Event and are SO glad we found him! We wanted someone engaging and fun that would keep our guests entertained but we were very conscious of the fact that this was a corporate setting and we did not want to have any off-colour humour. Malcolm is professional, polished and incredibly charismatic. He performed close-up table magic and a full hour show afterwards, and he called people from the audience by name after only meeting them once – this was incredibly impressive!! He is a top-notch performer and had us sitting on the edge of our seats watching the various sets of magic. Even the sceptics in the audience were amazed and couldn't figure it out! I would give Malcolm 10 stars – he is by far the best performer I've seen and we will absolutely be hiring him again for our next company event. Don't think twice about hiring him; he is worth every penny spent!!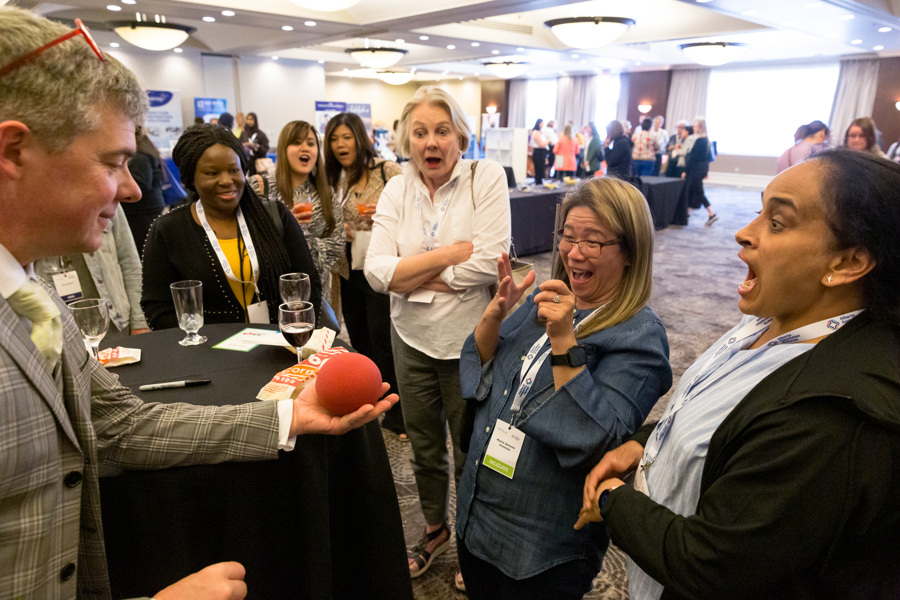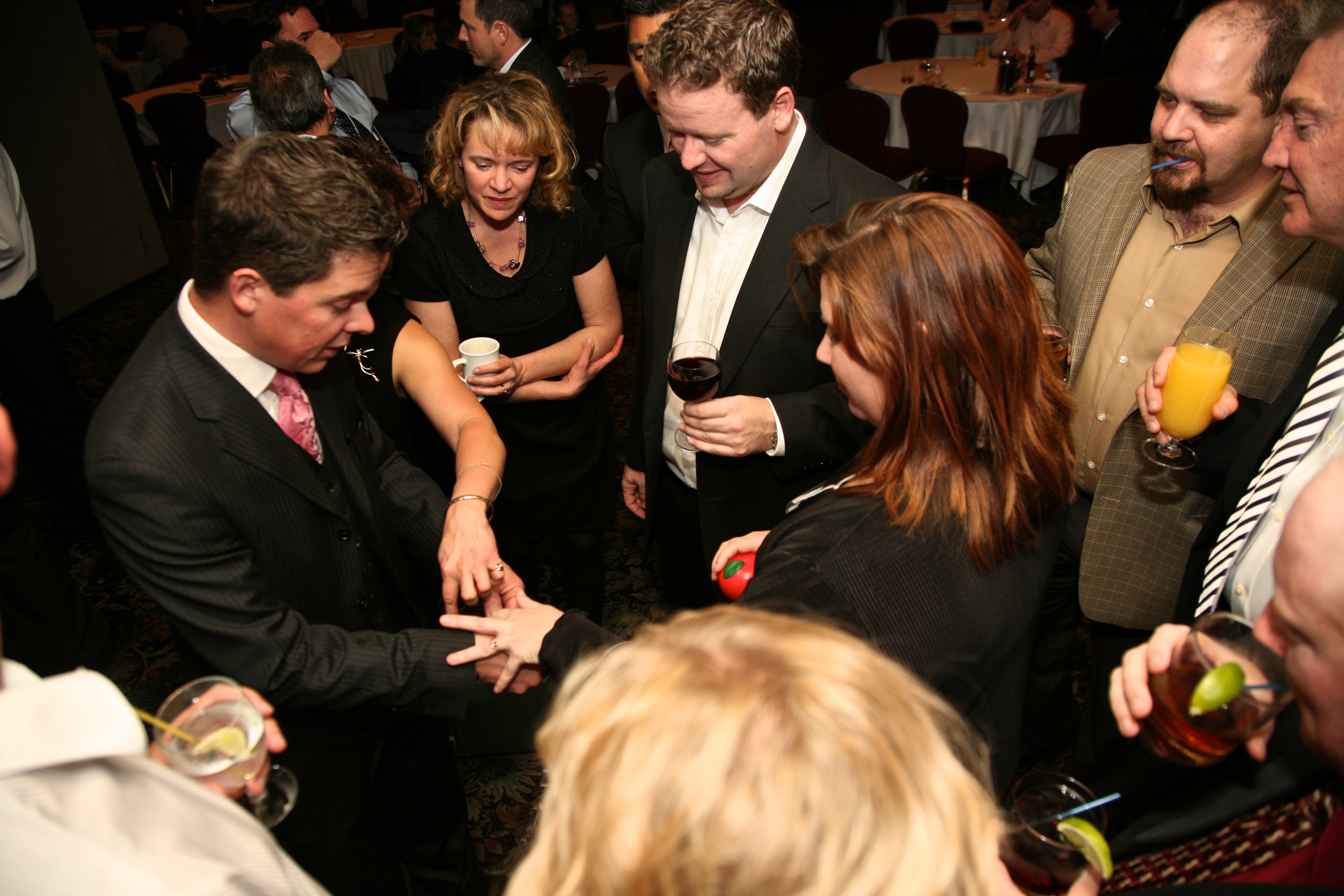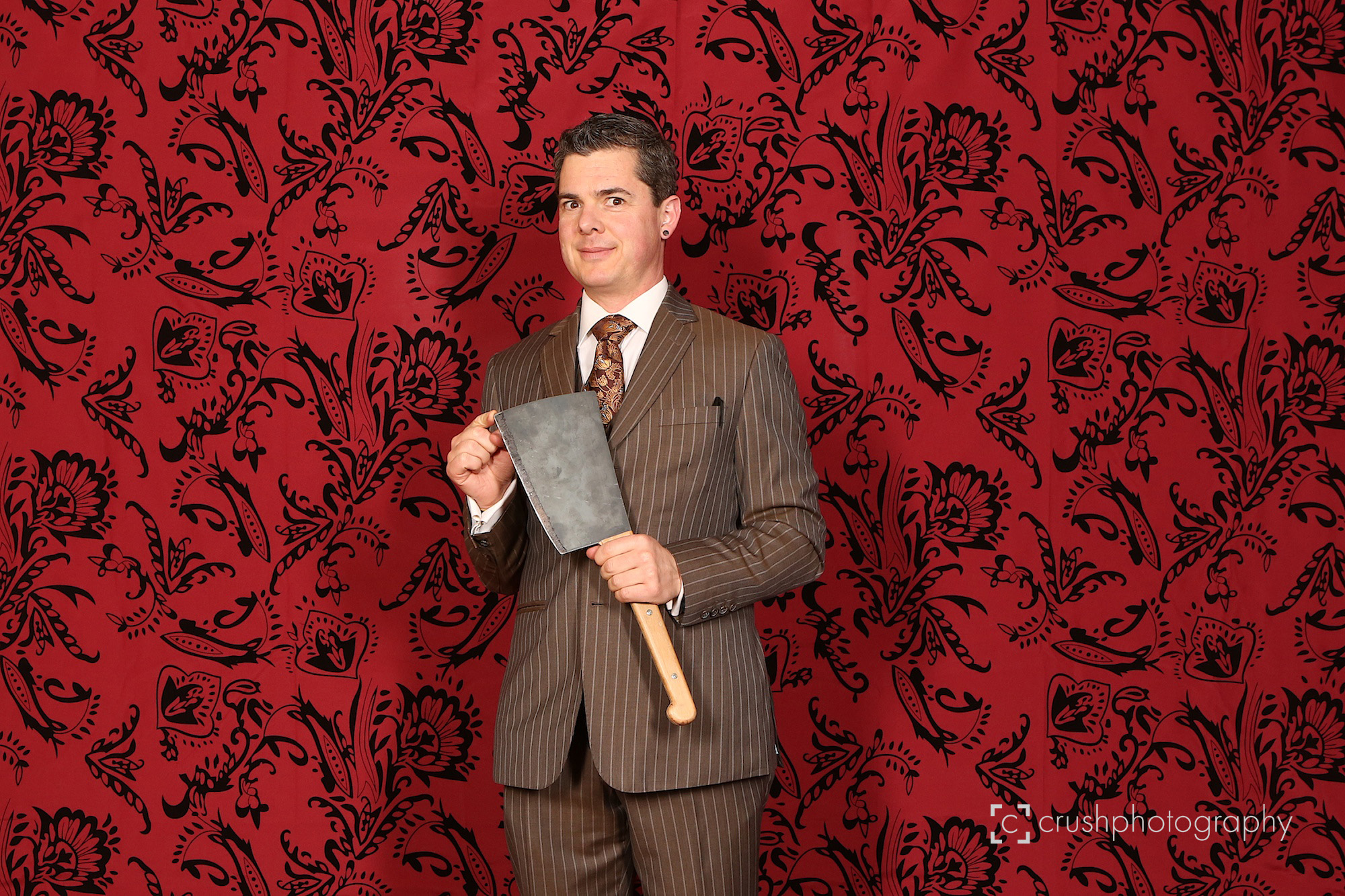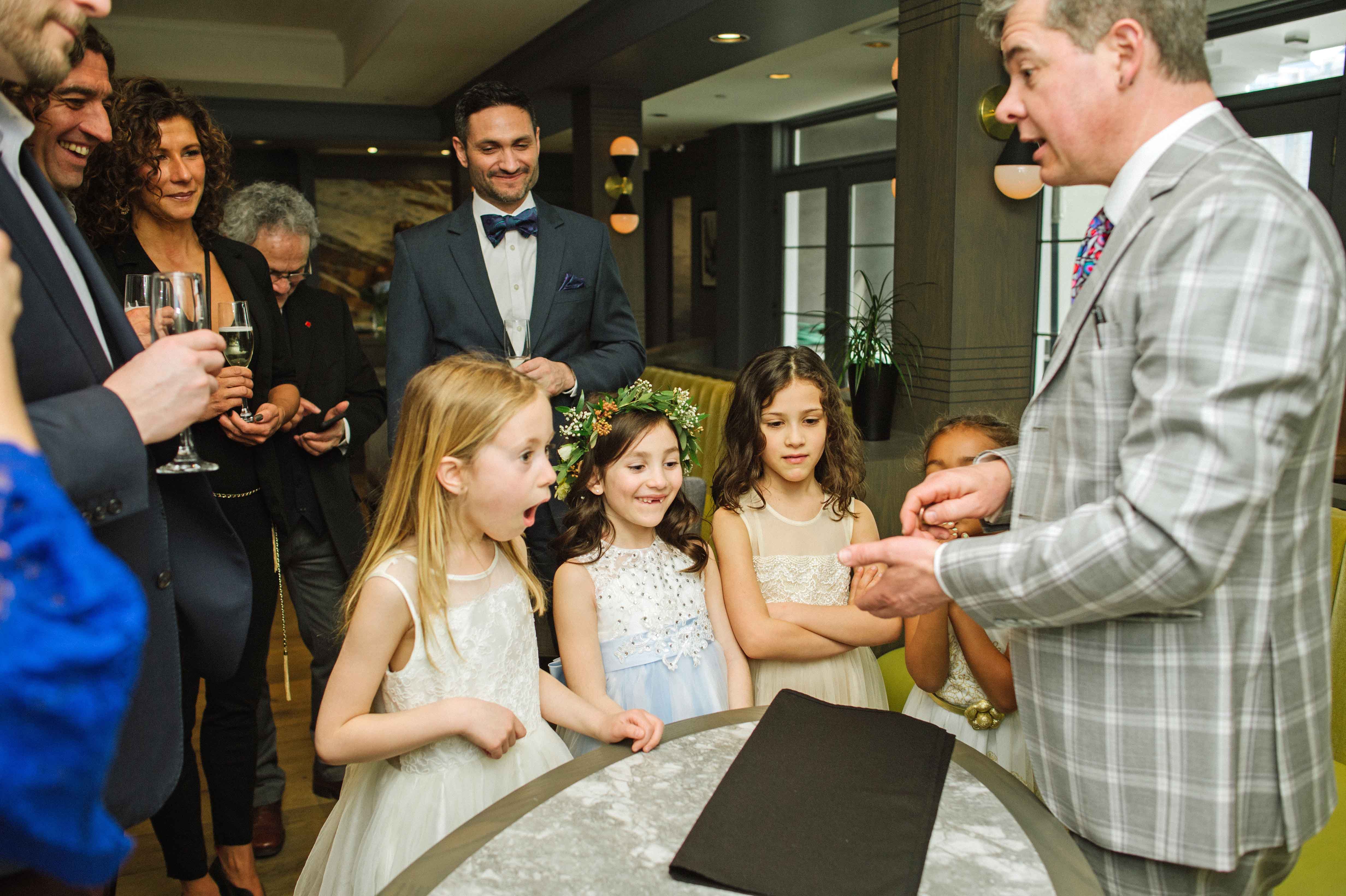 I would love to hear about what you're planning and see if I can bring some magic to your event.
And if you email me and don't hear back within 24 hours, please phone or text just to make sure I got your email.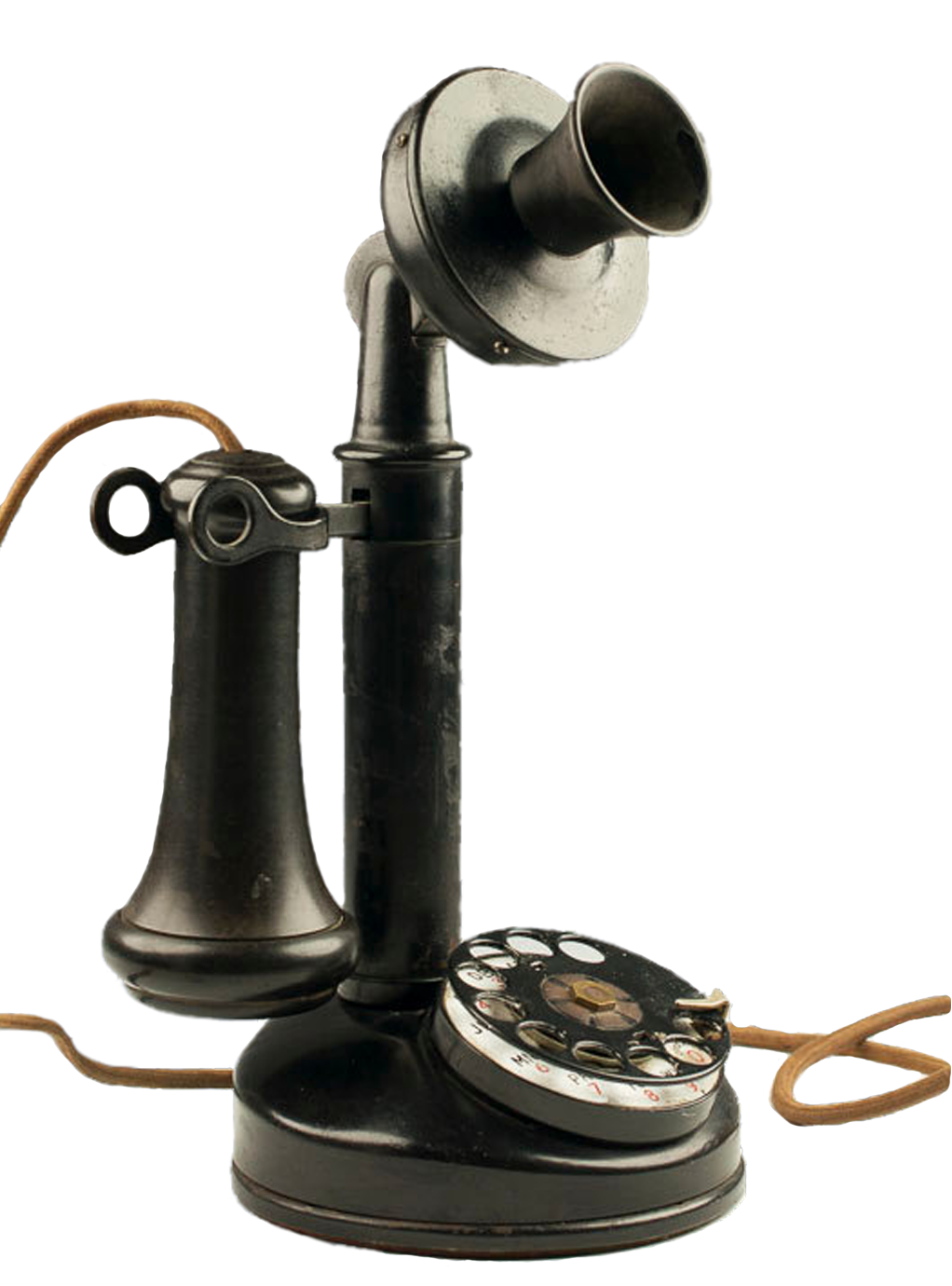 Email: malcolm@malcolmrussell.net
Phone: (403) 860-8132